Hi everyone! I recently saw this amazing tag on Anna's Book Nook and the Potterhead in me screamed at the top of her lungs, to take the plunge and do this tag, despite the fact the a New Year has already started. Now, who can argue with a Potterhead? So here it goes…
The Rules:
Link Back to the Creator: Charleigh Writes
You Can't Choose any Harry Potter Book for Any of Your Answers
Tag However Many People You Wish
Have fun!
1)It's your first Christmas at Hogwarts. What's one book you've asked for this year?
I wish I could ask for my entire TBR list! If I had to narrow it down to one book, I would say the The Book Thief by Markus Zusak.
2) You spot Hagrid hauling a Christmas tree through the grounds. What is the longest (or heaviest) book you own?
The longest (and the heaviest) book I own is the 1122 pages long paperback; The Complete Sherlok Homes by Sir Arthur Conan Doyle
3) It's time for the famous Great Hall feast. What's one book you can't read without snacks?
I don't really go for snacks while reading books. However, I can't enjoy the adventurous series by Enid Blyton without a bunch of crisps at hand. The hunger for adventure makes me really hungry. Lol.
4) Well done, you've brewed your first Polyjuice Potion. What's one book you'd change the cover of?
Wonder by R.J Palacio. Although I generally don't care about covers, but this is the only book that made me think more about the cover than the unique plot. I think the cover could have been a little more creative in garnering a sense of wonder about the book.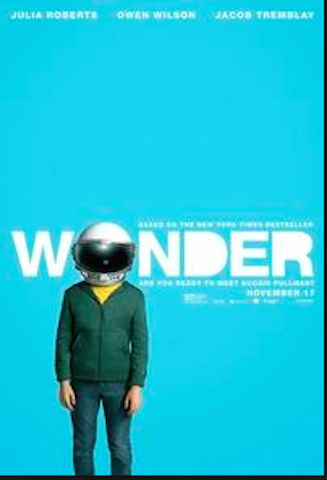 5) You receive a brand new Firebolt for Christmas. What's one book you read super quickly?
The Pregnant King by Devdutt Pattanaik. It was such an interesting read that I finished it in just six, super quick hours!!!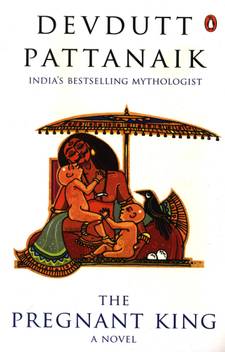 6) You join Harry for his first proper Christmas. What's one book you'd love to receive this year?
My TBR pile is pretty overflowing with books and my bookshelf is on the verge of giving up on me, so I think I'll skip this question for a few months!
7) You get hit by one of Fred and George's flying snowballs. What's a book you wanted to throw across the room?
Gosh! I would never subject any book to such brutality, no matter how boring it is. It's just heartless torture aimed at both books and book lovers.
8) You've just visited Hogsmeade for the first time. What's one popular book you haven't read yet?
I am so embarrassed to admit this, Catch-22 by Joseph Keller. A note to self: read it asap!
9) Congratulations, you've been invited to the Yule Ball. What book about Christmas do you love?
Without doubt, A Christmas Carol by Charles Dickens! Ooohhh! The childhood nostalgia!
10) You find Ron's deluminator. What's one book that helped you through some dark times?
Books by Dan Brown. The fictional adventures Professor Robert Langdon embarks upon every once in a while has helped me overcome my worries during times of distress. Thank you, Dan Brown!
I tag: Anyone and everyone who is interested in doing this fun tag!
If you like my post, don't forget to like, comment! Also, follow my blog for similar posts!
Until the next time,
Cheers!