Hi guys! What's new? Long time, no?
Over the past few days I have been analyzing the evolution of genres I like to read. I know it took a looonnngggg time (sigh). Jokes apart, I never knew how biographies and autobiographies that I detested reading earlier ( too harsh, no?) would become the love of my life!
I have read some amazing books over the past few years and I thought it would be a nice to list a few of my favorites and probably, have a discussion with you people, later.
So here are my favorite biographical titles(in no particular order) that you MUST read once in your lifetimes.
A.P.J Abdul Kalam: A Life by Arun Tiwari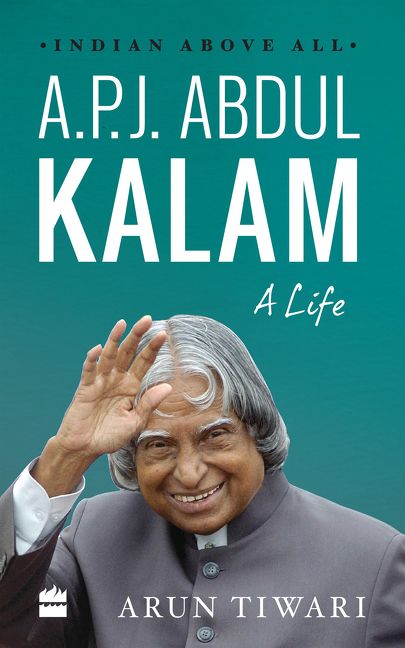 A book which beautifully encapsulates the journey of a small boat owner's son who establishes himself as an illustrious scientist and later the 11th President of India. Author Arun Tiwari takes his readers on an exhilarating voyage on how the struggles of childhood were transformed into inspiring achievements through dedication, passion and hard work by the celebrated 'Missile Man of India'. Finishing the novel would leave you desperately wanting a few more glimpses in the life of the man, loved by the rich-poor and young-old alike. A suggestion for all the the 'word-adventures', your thirst for a quest can be quenched a little if you read the titles by the Man himself, including 'Ignited Minds', ' Wings of Fire', 'Believing In Yourself' among many others. So, Happy Reading!
2. The Story of my Experiments with Truth by M.K Gandhi
This was probably the first autobiography that I ever read in my life, it was an experiment in itself. And mind you, an experiment that bore beautiful results. What can be said about an autobiography never meant to be written, which later became one of the most popular reads of all times. The book is divided into five parts, each focusing on a different phase of Gandhi's life. You begin reading about a young boy dealing with an early marriage and the loss of his father. You witness him experimenting with stealing smoking, drinking and eventually atoning for his sins. Further into the novel, you meet a young man, a lawyer in South Africa struggling against oppression. As the young man turns mature and wise you embark on a journey of attaining freedom, with him and his countrymen. The impact different global events had of his life, his thoughts, his ideologies is described in a charismatic way in the book. A story about life and acceptance of truths surely makes the cut to be on your 'To Read' list…so what's stopping you? Go grab this book from a bookstore and immerse yourself in the simmering magic of truthful words.
3. The story of my life by Helen Keller
How can anyone miss a story of a gracious lady conquering the world with deafness, blindness, determination and courage as her partners? The book paints the early impressions of a picture with an infant Helen battling with an illness which renders her blind and deaf for life. Her frustrations as a result of being caged in a dark, soundless world turns her in an angry and bitter child, which changes after a teacher enters her life. Under the guidance of her teacher Miss Anne Sullivan, Helen learns to read and speak. She establishes herself as a child writer with her short stories, losses and regains her lost spirit and confidence with the events that unfold subsequently. With each page you turn, you meet a new Helen, defeated yet again, but endowed with another layer of patience and grit dazzling on her soulful armor.
4. The Autobiography of Benjamin Franklin by Benjamin Franklin
An unfinished account of life by one of the Founding Fathers of the United States is a rejuvenating read from the textbooks and office files we have to read every day(gosh, those are b-o-r-i-n-g). It begins as an address to Franklin's son William and later delves deeper into the various struggles and breakthrough achievements of the polymath (eh, big word)! The book is divided into four parts, mainly focusing on Franklin's journey of publishing his first paper anonymously and subsequently establishing his own printing firm. A few glimpses in his world of inventions, discoveries and politics are given up till the last chapter which remains incomplete. It ends on a mysterious, thrilling note giving off an entire different satisfaction of finishing an unfinished book. You also get to read about Franklin's ancestors and his childhood, his interests, his hobbies, his love of reading, all of which reflects in his adulthood and helps him become the man as we know him today. So what do you think, is today a good time to read an unfinished draft?
5. Shoe Dog by Phil Knight
A memoir by the founder of Nike, this book is probably an exception in this list, but it undoubtedly deserves a mention. It covers the phase of author's life, when he decided to establish a shoe company and how he went about the plan. Originally named "Blue Ribbons", the company helped Knight fulfill his dream of averting a war from its source (no insights this time). As you read along the pages, you will fall in love with the young, reckless, sometimes self-doubting, broke Knight and live with him the euphoric feelings as he cracks his first deal, finds a partner in his mentor, earns his first profit and the saga continues. The book points to the various troubles Nike faced and how Knight's right and motivating attitude lead his team to victory. It is a story of struggle, spurs of failure and ultimately the sweet victory which deserves your sincere reading (now that's a record of using an alphabet multiple times in a sentence)!
6. Becoming by Michelle Obama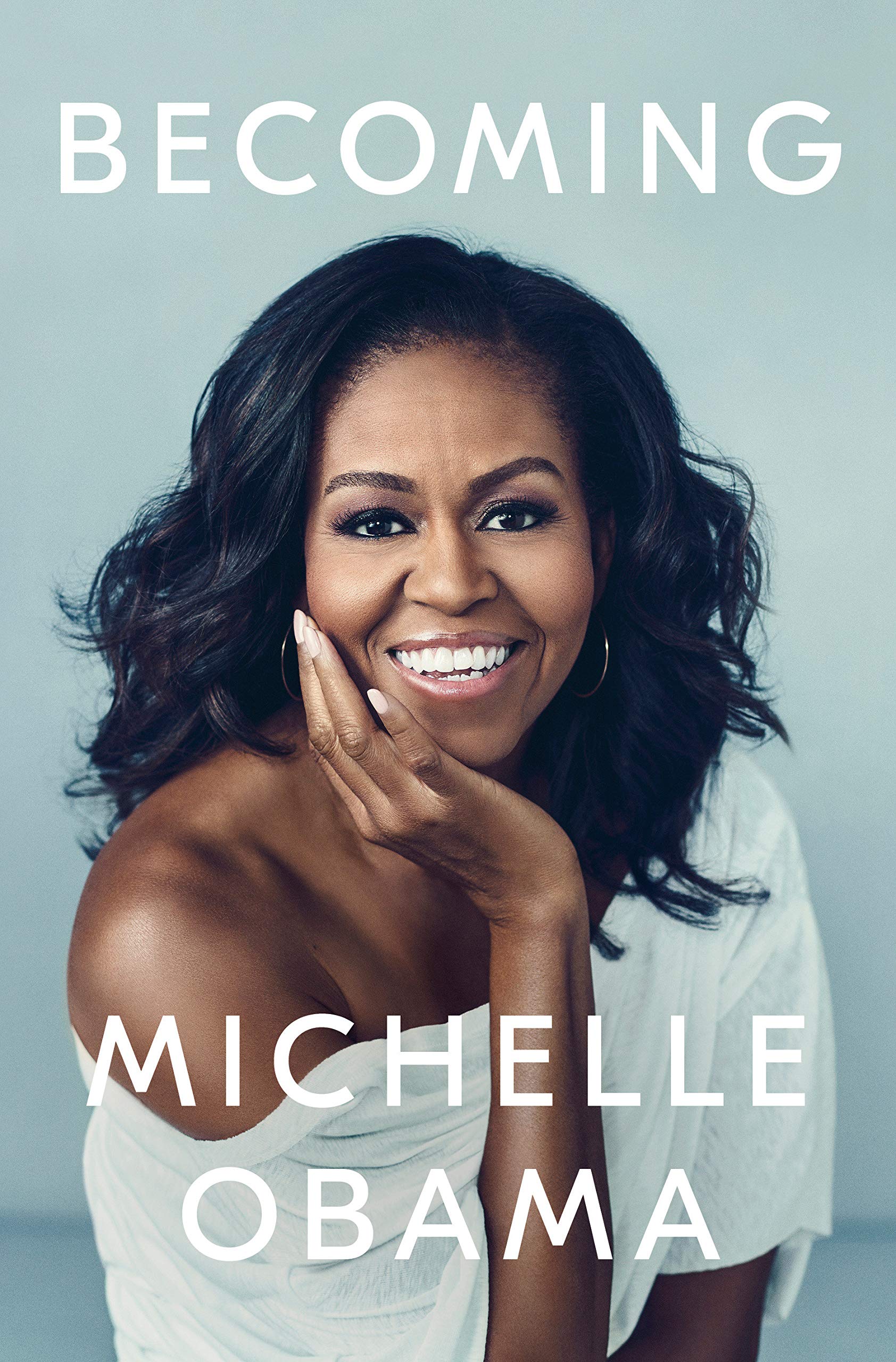 I read it recently and you know how I felt? I should have read it as soon it was released! It's that amazing! An autobiography by the former First Lady recollecting her childhood days, transforming into the colorful days of youth, to finally leading her life as a part of the First Family. This book too is split into different parts highlighting the various junctures of her life. Through the incidents of childhood (some extremely hilarious) she points to the undercurrent of lessons learnt which changed her perspective towards life. Her compelling story telling coupled with wit and wisdom (I am getting better with alliterations) reflect her accomplishments and disappointments while juggling roles throughout her life. With some surprising revelations both political and private you are assured a life-affirming and adventurous time reading this book!
If you are planning to enjoy this long (way-to-go) weekend with bunch of new books to read, these are the titles that you can bank upon.
Let me know in the comments sections any other books that I can read in this category or books that I should add in the list.
Multiple blog posts are coming up to make up for the time, I have not been able to keep my followers updated!
Also, as always, don't forget to follow my blog.
Cheers!
© 2019 Bhagyashree. All rights reserved.