Hello readers! This week seems to go by a snail's pace, isn't it? How I wish (like millions of others) that we could just fast forward to the weekend. Never mind, let's focus on the bright side of things. First of all, I visited my Alma mater today after a long time (well, not long exactly, say about three months)!I don't know why I had that anxious-nervous-excited look on my face before the actual event…even when everything went smoothly as I expected it to be.
You know when I have this exact same anxious-nervous-excited state of mind, well, when the story does not wrap up in a single novel and is continued in the form of book series. Do you also feel the same, as you read along to unravel the story further?
So here's a list of book series (in no particular order)that you should read at least once before you decide to watch movies based on these! A bit of advice never judge a book by its movie.
ROBERT LANGDON SERIES by Dan Brown
All of these novel begin with our protagonist, Harvard Symbology Professor Robert Langdon, finding himself in midst of a controversial adventure. Hence begins his quest to uncover a hidden truth that could change the world, by solving symbols that pose as obstacles, with different allies in each novel. The plot of each book involves a scientific mystery and religious, philosophical revelation that makes the series all the more interesting to read. The thrilling twists and turns make you wonder what would happen at the next step and perfect for readers who have an inclination to read mysteries and science fiction novels. Trust me, when you start reading these books, you will find it difficult to stop yourself from turning the next page and read further, even if you have been sleep deprived for three days straight!
2. HUNGER GAMES TRILOGY by Suzzane Collins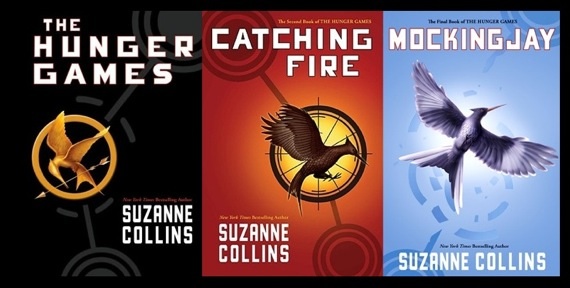 How life gives unexpected presents to us, is beyond comprehension. I picked these books in a bookstore for gifting to a friend, however what I did not know was, these books would open doors to a new literary world for me. Imagine an arena where twenty-four adolescents have to mercilessly slaughter each other to ensure a continuous supply of food in their homes. It is such a horrifying sight to even think about! It is a story of two such adolescents Katniss and Peeta ,who disgusted by this, struggle against the ultimate authorities to bring a change and in the process lose everything they feared to lose. It is a perfect illustration of how deep embedded harsh realities of life could be changed just by love and willingness to change and adapt. Read these over a long break and you will never be able to forget the fiery Katniss and calm Peeta who changed your life forever.
3. SHERLOK HOLMES SERIES by Sir Author Conan Doyle
Looking for adventure, mystery and thrill? Go to 221 B Baker's Street and savor these with a splash of witty comments throughout the day! Complete with four novels; 'The Hound of the Baskervilles' , 'The Sign of the Four', ' The Valley of Fear' , 'A Study in Scarlet' and sixty short stories, this thick book would not let you leave your seat until you are through with it. These series would leave you wanting for your own mystery to unravel with your friend (hopefully, somewhat like Dr. Watson)! The perfect time to read stories larger than life is NOW. Let's see if you can break my record of reading it, in five days straight! Let me know in the comments section, if you were able to achieve this feat.
4. HARRY POTTER SERIES by J.K Rowling
Welcome to the world of witches,wizards, spells, potions,wands and a lot more excitement, which will make wish desperately for a letter from Hogwarts. A story revolving around an orphaned boy, the only person who could survive a death spell by the darkest, most powerful wizard ever know in the history of magic. After spending the first eleven years of his life in an unhappy home, the doors of the magical world welcome him with open arms and hence begin the battle between The Chosen One and The Dark Lord. The seven books in the series are a complete package of love, action, mystery, excitement, teenage rebellions and powerful resolutions and revolutions which will definitely make you reminisce about your childhood. Accio Harry Potter books!
5. SHIVA TRILOGY by Amish Tripathi
A series about a journey of a man with extraordinary abilities, becoming a God. The first part of the fictional trilogy focuses on the protagonist's journey of becoming a leader, a champion of the masses and the proceeding novels focus of him mobilizing people for a battle to bring change. Each novel has something new to offer to the reader, right from the relationship Shiva shared with his wife, sons, family, friends, people to the personal dilemmas he had to face and sacrifices he had to make for the greater good. These books are a real hit among people of all ages. Read these series sometime and lose yourself in the journey of a man with jagged locks, with a serpent around his neck, famous for his destructive dance 'Tandava', a loving husband, a doting father, a fierce warrior who ultimately became the 'Mahadev'.
6. ME BEFORE YOU TRILOGY by Jojo Moyes
This was the first love story that I red (not too fond of love stories and expected to not like this one), instead of disliking it, I fell in love with the story. The series unravels the twisty-turny life of Lou, a free-spirited girl after she is employed to look after a quadriplegic, Will. She falls in love him and despite several attempts is not able to convince him to change his mind about assisted suicide. She is devastated by his death but continues to move ahead with what he taught her, living. Living to the fullest. She decides to shift bases and begin anew, where she meets someone who changes her life once again. Circumstances force her to leave behind her old life and start again, but this time, she has learnt how to treat herself better and let go of of her past, which had been stopping her since a long time…With the first page you turn, you start living your life through Lou's eyes and love her life through your eyes…
7. PERFECT FLAWED SERIES by Cecilia Ahern
Like love stories, young adult novels are not my cup of tea, but this series deserves a mention in this list. The words in these novels depict the world of a society where the people are not divided on the basis 'rich-poor' , 'haves-have nots', 'males-females' but 'flawed' and 'unflawed'. The society bows down towards the unflawed and the choicest of humiliations and reserved for the flawed. A young girl Celestine's world turns upside down, when she is caught aiding a flawed and herself declared one. She gathers courage and dares to do one thing that had never been attempted before; she dares to challenge the system and her destiny. Along with her family and united group of fellow flawed people, she establishes a new social structure of logic with compassion. If you want a break from the serious novels (the type which I usually like), you can read these series. And a humble suggestion, read these with logic and compassion!
8. LORD OF THE RINGS SERIES by J.R.R Tolkien
How can I leave behind the war saga of The Ring in the fictional world of Middle Earth in this list? The saga begins with the Dark Lord Sauron losing The Ring which gives him immense power. The scene then cut to centuries later, when a Hobbit, Bilbo comes across the ring and hence begins the tale that ensure bloodshed, merciless killings and revelation and various dark secrets in the battle of power. It's such an interesting series, that if I give away the spoilers, I would feel that I am ripping my heart out (its extremely painful)! So read it out yourself and let me know would you spend your lifetime with this book than facing all the harsh realities of the world, alone?
9. CHRONICLES OF NARNIA by C.S. Lewis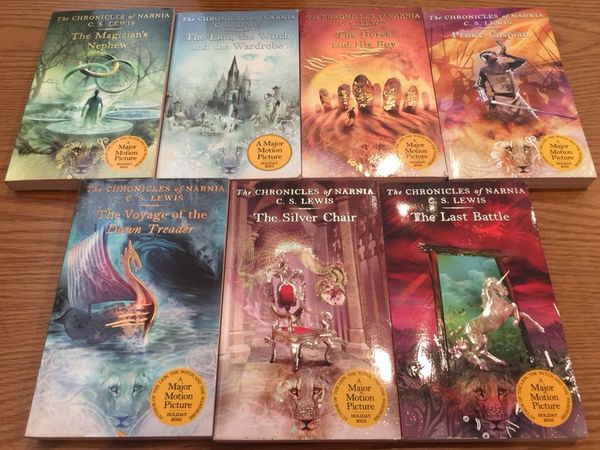 Well, undoubtedly these are, one of the best science fiction-fantasy book series written in the history of literature! It illustrates the adventures of the Pevensie children in the magical world of Narnia (which they enter through a magical wardrobe in their house). They establish their own rule, fight the evil White Witch, save and rescue Prince Caspian over the course of these novels. Each visit to Narnia escalates into a new adventure for the children and a new delight for the readers. I read these books over the course of two years, for I never could lay my hands on all the books at a single point of time. I hope this doesn't happen to you and you enjoy the adventures of Narnia, uninterrupted.
10. DAIRY OF A WIMPY KID SERIES by Jeff Kinney
Alright, alright, I know I offended some people right there. I know these graphic novels do not qualify to be authentic literature but trust me, these are worth a read. The protagonist of these 'novels' is a wimpy boy, Greg who documents his life in a journal. His methods of avoiding a fight with his younger sibling, trying to stay out of way of his elder brother, his encounter with bullies and incidents highlighting his laziness would leave you splits. These novels can be finished in two hours each, so in two days time, you can proudly say, you finished an entire novel series!
P.S: Some of the incidents and characters in the books might resemble to some people, which I think was (un)intended by the author!
So let me know in the comments section, whether you likes any of these book series and then let's have a discussion about these over a cup of coffee.
Also, don't forget to follow my blog, in the excitement of buying and reading these books!
Cheers!
© 2019 Bhagyashree. All rights reserved.